Virtual Event
Exploring Digital Apprenticeships: Pathways for Graduates and Interns
September 20 @ 6:00 pm

-

8:00 pm

Virtual Event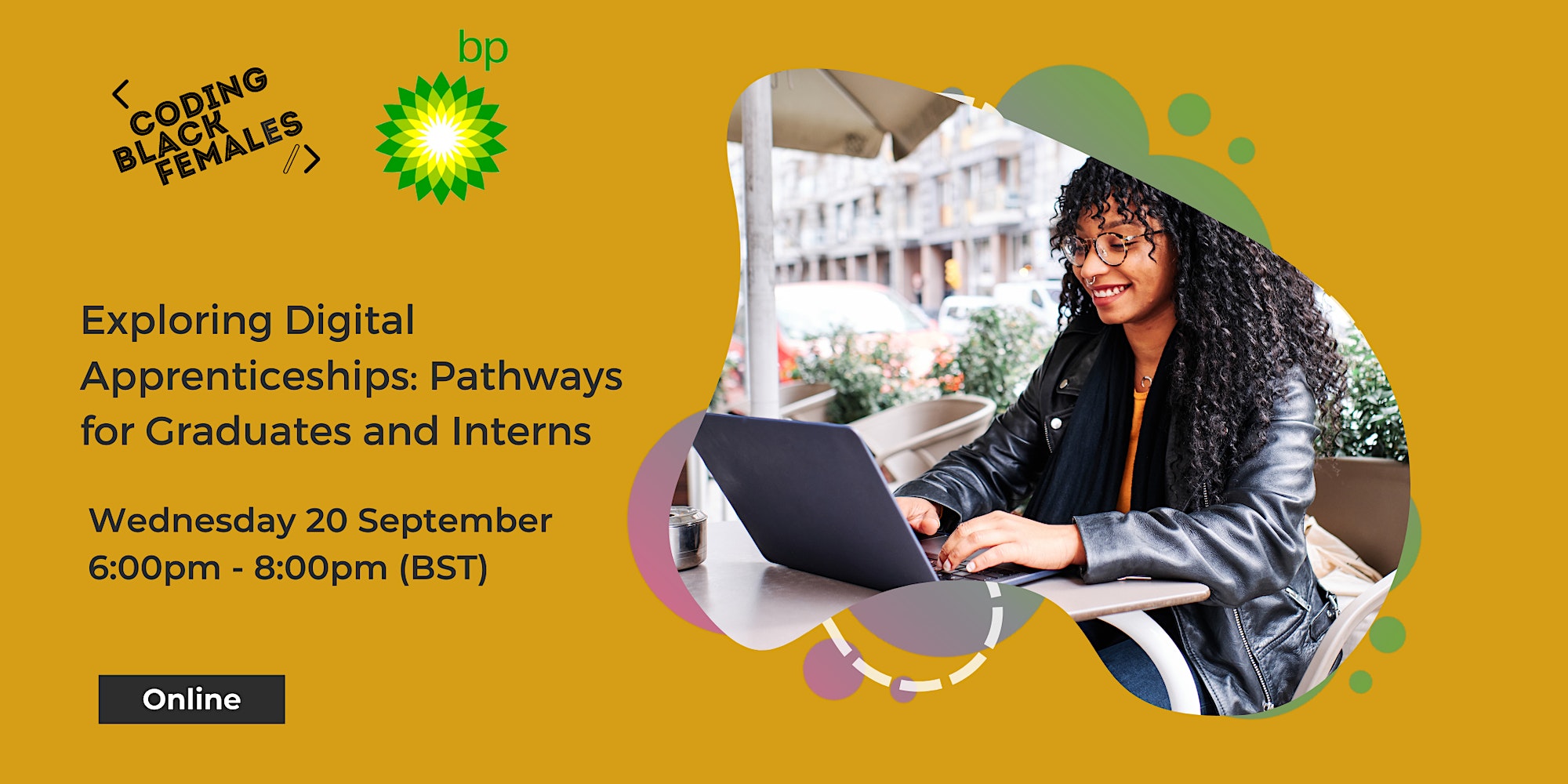 Learn and gain insights from Graduates and Apprentices about their experiences Early Careers programs and discover 2024 opportunities
Join us for a dual-partner event in collaboration with BP, offering an exclusive opportunity to explore diverse career paths in business, digital, and trading. Gain valuable insights from our Graduates and Apprentices, as they share their experiences within our Early Careers programs. Additionally, hear from a range of digital experts who will provide valuable industry insights.
Don't miss out on the chance to seize upcoming opportunities! Our specialised programs cater to interns and Graduates across various levels. Connect directly with hiring managers and fellow graduates, enabling you to inquire, converse, and gain an immersive perspective through introductions and demos.
Uncover the exciting prospects of 2024 and develop a comprehensive understanding of our recruitment process during this insightful online evening.
The event format is structured as follows: The first segment, taking place from 6:00 to 7:00 PM, is tailored for a university audience. Content during this time will be specifically curated for university students, University members, and related topics.
The subsequent hour, from 7:00 to 8:00 PM, is exclusively reserved for our apprentices and those interested in apprenticeship programs. The content shared during this period will revolve around apprenticeship-related discussions and pertinent subjects for this audience.
Kindly be aware that the event content will differ between the two segments. We greatly appreciate attendees adhering to the designated timeframes and thematic content. Your understanding is valued, and we eagerly anticipate a productive and engaging event for all participants.
The first hour exclusively welcomes Graduates from 6:00 PM to 7:00 PM.
The second hour, designated for Interns, will run from 7:00 PM to 8:00 PM.
Kindly select your preference by choosing the appropriate ticket type. A Zoom video link will be sent out to delegates for your chosen session.
Should you have any inquiries regarding this event, do not hesitate to reach out to us at [email protected].
We invite you to join us in shaping the future together!
Related Events