Azure Fundamentals Bootcamp: Introduction to Azure Fundamentals
March 15 @ 5:00 pm

-

8:00 pm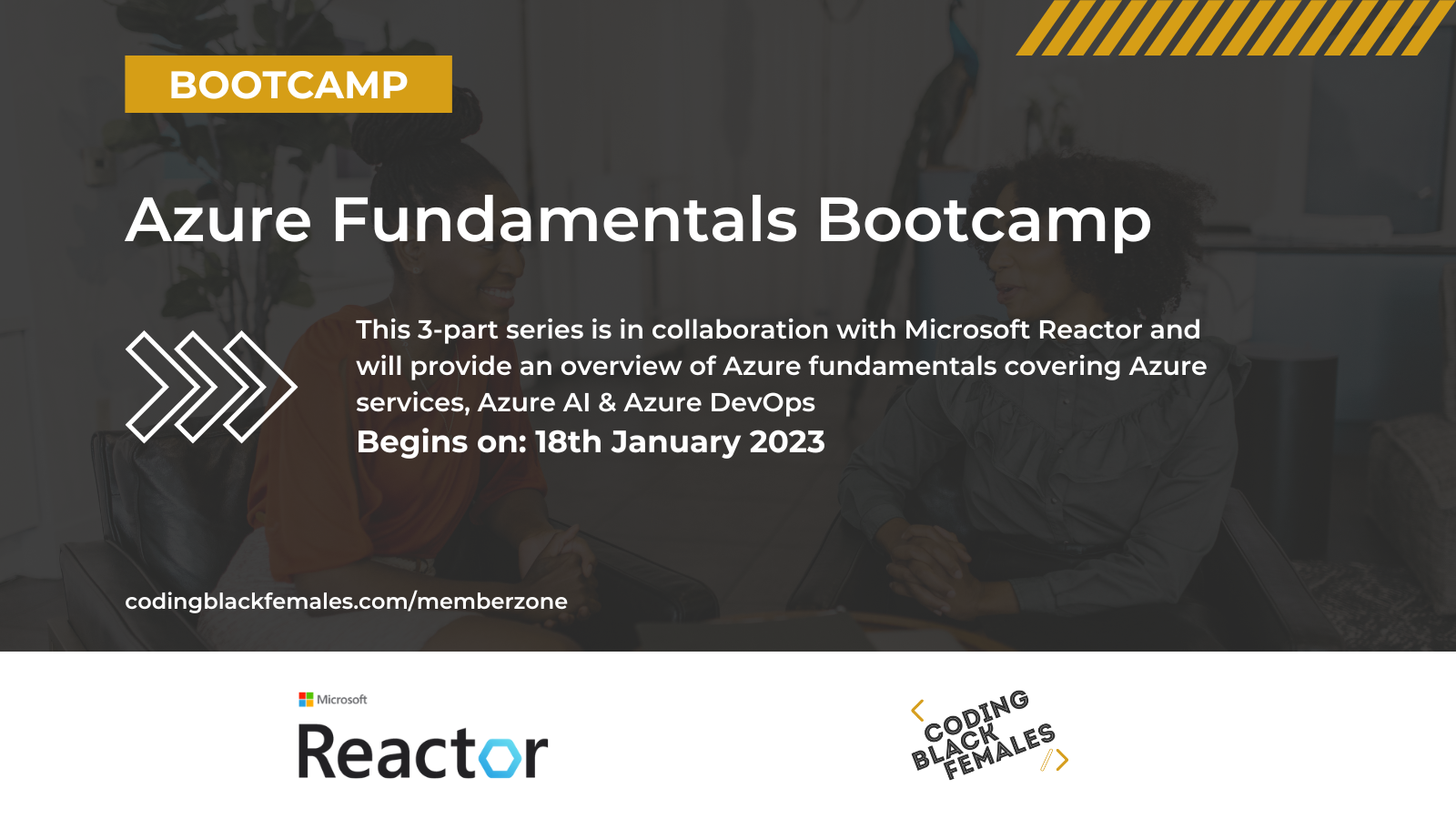 Azure Fundamentals Bootcamp
This series is in collaboration with Microsoft Reactor and will provide an overview of Azure fundamentals covering Azure services, Azure AI & Azure DevOps.
Ep1: Introduction to Azure Fundamentals
In this session you will learn the basic concepts of cloud computing and Azure, and how to get started with Azure's core building blocks and services like compute, storage and networking.
Speaker: Johan Myburgh
Ep2: Introduction to Azure AI Fundamentals
With AI, we can build solutions that seemed like science fiction a short time ago; enabling incredible advances in health care, financial management, environmental protection, and other areas to make a better world for everyone. In this session, you'll learn about the kinds of solution AI can make possible and considerations for responsible AI practices.
Speaker: Afsheen Sajid & Robin Lester
Ep3: Get Started with Azure DevOps
DevOps is the union of people, process, and products to enable continuous delivery of value to your end users. Azure DevOps is a set of services that gives you the tools you need to do just that. With Azure DevOps, you can build, test, and deploy any application, either to the cloud or on premises.
In this session you will learn:
See how value stream maps can help you evaluate your current processes and technologies
Learn how to plan and track work items using Azure Boards
Optimize sprint workloads across multiple Agile teams
Speaker: Liam Hampton
Related Events